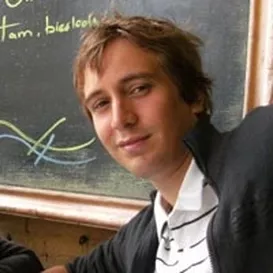 Research interests
My current research focuses on the characterization of molecular and cellular interactions in autoimmune and autoinflammatory disorders using systems immunology approaches.
Short CV
Since Sep. 2019: Associate Professor in Systems Immunology

i3 research unit, Hospital of the Pitié-Salpêtrière – Sorbonne University, Paris, France
Research topic: "Specific and shared mechanisms of autoimmune and autoinflammatory diseases"

Apr. 2014 – Apr. 2019: Postdoctoral Researcher in Systems Vaccinology

ImVA research unit, Commissariat à l'Énergie Atomique, Fontenay-aux-Roses, France
Research topic: "Diversity of cell populations in vaccination and HIV inflammation"

Feb. 2012 – Mar. 2014: Postdoctoral Researcher in Systems Virology

Laboratory of Prof. Michael Katze, University of Washington, Seattle, USA
Research topic: "Kinetics of -omics host-responses to influenza and HFV"

Dec. 2011: Ph.D. in Systems Biology

Systems Epigenomics Group, Institut des Hautes Études Scientifiques, Bures-sur-Yvette, France
Research topic: "Identification of transcriptomic biomarkers to HCV in liver-transplanted patients"