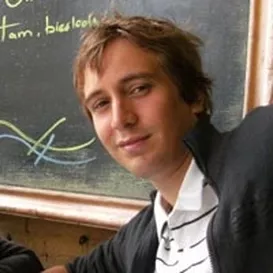 Research interests
My research focuses on the design of systems immunology strategies to characterize molecular and cellular interactions at different complexity levels in the context of autoimmune and autoinflammatory disorders.
Short CV
Since Sep. 2019: Associate Professor in Systems Immunology

i3 research unit, Hospital of the Pitié-Salpêtrière – Sorbonne University, Paris, France
Research topic: "Cellular mechanisms in automimmune and autoinflammatory diseases"

Apr. 2014–Apr. 2019: Postdoctoral Researcher in Systems Vaccinology

ImVA research unit, Commissariat à l'Énergie Atomique, Fontenay-aux-Roses, France
Research topic: "Diversity of cell populations in vaccination and HIV inflammatation"

Feb. 2012–Mar. 2014: Postdoctoral Researcher in Systems Virology

Laboratory of Prof. Michael Katze, University of Washington, Seattle, USA
Research topic: "Kinetics of -omics host-responses to influenza and HFV"

Dec. 2011: Ph.D. in Systems Biology

Systems Epigenomics Group, Institut des Hautes Études Scientifiques, Bures-sur-Yvette, France
Research topic: "Identification of transcriptomic biomarkers to HCV in liver-transplanted patients"